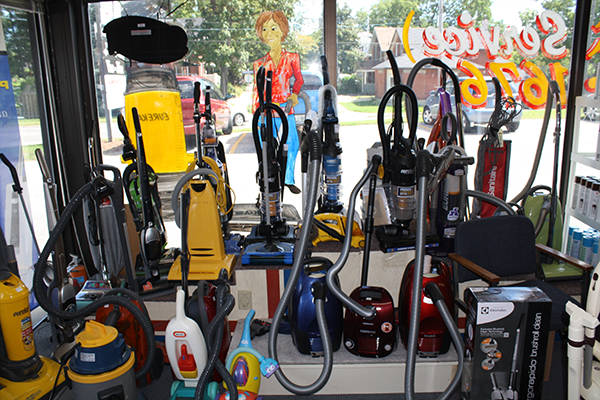 Upright vacuum cleaners are versatile and work well on both carpeted and bare floor surfaces. The biggest difference between upright vacuums is whether or not it has a bag or a dust cup. Each option has it's pro's and con's but in the end, it is merely a personal preference.
---
Bagless Upright Vacuum Cleaners
Bagless vacuum cleaners are easy to use and give you the benefit of saving money on bag purchases each month.
---
Bagged Upright Vacuum Cleaners
With a traditional bagged vacuum, the dirt goes directly into a cloth fibre bag. We sell micro-lined bags which filter out 99.9% microns of dust meaning what you suck into the vacuum stays in the vacuum. If you or someone in your family has allergies, a bagged vacuum is the best bet.
---
Electric Brooms
These inexpensive, lightweight "vacuums" are excellent for quick clean ups jobs. They are perfect for keeping in the kitchen and pick up messes off linoleum, hardwood, or ceramic tile with no problems at all.